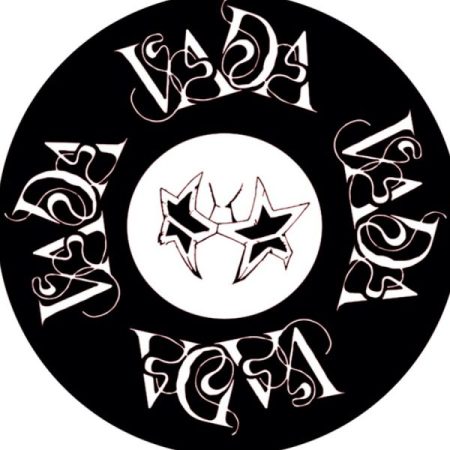 The origins of "Vada Vada" began in 2013 with two twin brothers, Wyatt and Fletcher Shears. Growing up in Orange County, California, the two twins became a musical duo named originally "Identical Heads," better known now as The Garden. The term "Vada Vada" came after their first studio album, "The Life and Times of the Paperclip." One of the twins described the song "Vada Vada" as their own universe 44 with total freedom of expression.
The duo continued to make music together and separately with their own side projects, Fletcher making music under the name"Puzzle" and Wyatt under "Enjoy." In their high school years, they got together with another one of their friends, Nick Beaty, later known as "Slater." The three of them continued making music together, often collaborating.
After the three had graduated high school, they got together and created a record label called "Vada Vada" with new music artists joining, like Ashley Clue's "Cowgirl Clue" and Marina Thompson, "3l3d3p" being part of the biggest names under the record label.
The label has grown over the past few years, with some songs becoming viral on social media. Songs like "This Could Build Us a Home" and "I Saw an Angel" By The Garden and Puzzle are the big hits that got Vada Vada more attention, and they continue to grow as they tour with 4more prominent names like Machine Girl and T.S.O.L., while also playing at big festivals like Lollapalooza and Coachella.
The group of artists has a bit of every genre, from alternative pop to experimental rock and punk. Vada Vada has been very influential with their music and has inspired many people with their wide variety of genres and putting twists on traditional ways of performance art and music.